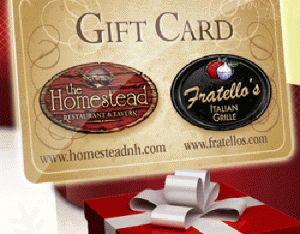 FOUR GREAT RESTAURANTS, ONE CARD!
1.  Enter in the desired dollar amount below and press the Add to Cart button.
2.  The quantity of the entered gift card can be adjusted in the cart.
3.  To enter a second gift card with a different amount, click "continue shopping" in the cart.  Then enter the new gift card amount on this screen.